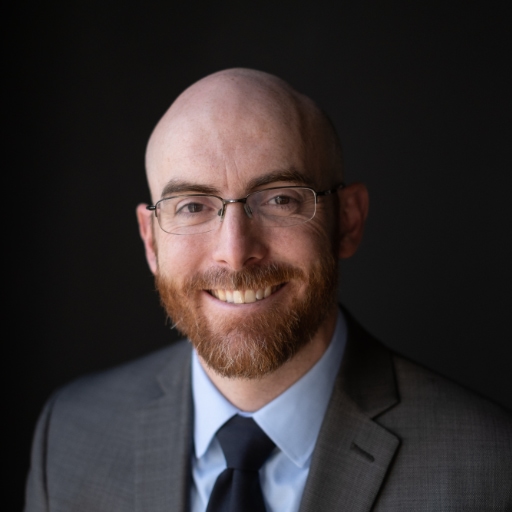 Joe Rigney serves as President and Associate Professor of Theology and Literature at Bethlehem College & Seminary. He is the author of five books including: Live Like a Narnian: Christian Discipleship in Lewis's Chronicles (Eyes & Pen, 2013), The Things of Earth: Treasuring God by Enjoying His Gifts (Crossway, 2015), Lewis on the Christian Life: Becoming Truly Human in the Presence of God (Crossway, 2018), Strangely Bright: Can You Love God and Enjoy this World? (Crossway, 2020), and More than a Battle: How to Experience Victory, Freedom, and Healing from Lust (B&H, 2021). Joe is also a pastor at Cities Church in St. Paul and serves as a teacher at DesiringGod.
Joe and his wife Jenny moved to Minneapolis in 2005 to participate in Bethlehem's vocational eldership training program. He joined the Bethlehem College & Seminary faculty in 2007. Joe is a teacher who can't help but tell others about the things that fascinate him, and he is a generalist who is fascinated by a great many things. At Bethlehem, he loves to teach classes on C.S. Lewis, Shakespeare, English literature, political philosophy, Jonathan Edwards, medieval theology and literature. Beyond teaching, writing, and preaching, Joe loves to play baseball with his three sons and spend time with his lovely wife, Jenny.
Speaker
Joe Rigney is a speaker at this year's conference.