Pre-conference
Leader's Day and Practicums
Wednesday, June 22, 2022
Pre-Conferences: One day that inspires all year
Practicums, workshops, and our annual Leader's Day provide teachers, school leaders, and administrative staff with targeted topics to help them as they work in schools day-to-day. Just as importantly, these gatherings bring like-minded people together for fellowship and prayer.
---
Teaching is a high calling. Indeed, the scriptures urge educators to maintain high standards of excellence. We do so by subjecting our work not to our own appraisal, but to the scrutiny of others, correcting and receiving correction, lest we become wise in our own eyes (cf. James 3:1, 2 Corinthians 10:12, Isaiah 5:21, Pr. 27:17). This practicum puts these principles into practice.
This is a practicum for teachers and for administrators who are charged to evaluate teachers. The ACCS national conference provides a unique opportunity for us all to see a variety of classroom teachers in action, drawing them from various schools. Our practicum facilitators have wide experience visiting classrooms around the country; they will assess each teacher while walking the other participants through the constructive task of evaluating classroom lessons. This practicum fosters high standards that can be approached only by reaching outside the local insularity of the familiar practices in our own schools. As iron sharpens iron, so one educator sharpens another.
Space is limited to seven participating teachers (who must prepare and deliver lessons) plus thirty-three participating classroom observers.
Get a detailed course description and requirements:
Practicum Highlight: Teaching Lab with Chris Schlect and Bryan Lynch
This year's ACCS Latin Practicum will focus on helping teachers speak in Latin. A teacher at any level can make their Latin class more engaging and effective by talking in Latin with students—but how does one learn to do it? Participants in the practicum will join numerous in-class conversation exercises and discussions of readings, which will be conducted entirely in Latin. After a day of sessions, participants will feel much more confident using Latin actively in the classroom.
This practicum will consist of two tracks:
The beginner's track is designed for teachers with no prior experience in speaking Latin; this will focus on the very basics. Even teachers who have never spoken a word of Latin will learn how to get their class to use the language to communicate in the classroom and discuss basic readings.
The advanced track, designed for more experienced teachers, will focus on facilitating more complicated conversations and discussing more complex readings in Latin.
Back by popular demand, join Laura Tucker for this year's reading practicum. Learn essential methods and strategies and obtain tools for teaching your students to read well.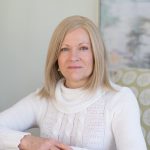 This practicum will focus on instruction essentials of a K-3 reading program, applicable to any reading curricula your school uses. By identifying the ten foundations of reading, and explaining the scope and sequence of reading skills, we will simplify and clarify what is vital to teach, and how to integrate this into your school's program.
The session will offer principles and methods for teaching phonics, emphasizing the necessity of incorporating dictation.
Participants will learn how to write long range, weekly, and daily reading plans, merging the Seven Laws of Teaching, the classical method, virtue, a Christian worldview, and subject integration.
Instruction will focus on how to construct age-appropriate assessment of comprehension and oral reading skills.
Tools provided include a reading weakness inventory and a guide to identify hidden Common Core objectives within the reading curricula.
Throughout the session, there will be significant time devoted to group interaction and practice.
Learn and build more quickly by tapping into the work of those who have gone before.
Are you involved in a startup or new school? The Leader's Day School Accelerator track is designed to help all schools — both new and old — improve and grow by cementing their operational excellence.
If you're a startup school, you can benefit from this track by learning directly from the experience of others to grow and serve your communities more quickly. You'll work through hands-on solutions to common issues, and examine both the successes and failures to learn what worked, and why.
To attend, register for Leader's Day, where you'll make connections and pray with other leaders from around the country. You'll also hear from Joe Rigney about The Supremacy of Christ in Education and Robbie Hinton as he shares encouragement for Stepping into the Storm: School Leadership in an Age of Anxiety.
---
SATURDAY, JUNE 25, 8 – 10AM
STARTUP SCHOOL COLLOQUIUM
---
Join us at a special event just for startup schools — a perfect addition to the School Accelerator track.
This event will be held during the main conference and will include a panel discussion, Q & A, and time to meet together with others who are currently starting schools, or who have gone before you to build successful schools. Create a network of support with like-minded startup leaders from around the country who are in the same phase of school development, facing many of the same challenges.
This event will be during the main conference.
Coffee and pastries will be provided.
---


Before you come to the national conference, experience a real-world glimpse into a fully functioning school, from the admissions office to the senior seminar. Come with questions and an extra pen! This event is curated for those just starting a school, or those who want to improve an existing school, who want one-on-one interaction and hands-on experience. Find out more about the Ambrose Auxilium.
From Past Attendees …
So much wisdom and hard work done by others is presented to us in a nutshell.
It is nice to know we are not the only ones experiencing a certain issue. I appreciate receiving wise counsel from others!
I love to hear the wisdom of those who have gone before us in the movement.
I loved that this offered practical advice for grammar school teachers. It's a great conference for someone just starting in classical education and someone who is looking to improve upon their teaching.
The vision casting brings unity to each school and to the ACCS body. It is a balanced mix of vision and practical.