Pre-conference
Leader's Day and Practicums
Wednesday, June 21, 2023
Pre-Conferences: One day that inspires all year
Practicums, workshops, and our annual Leader's Day provide teachers, school leaders, and administrative staff with targeted topics to help them as they work in schools day-to-day. Just as importantly, these gatherings bring like-minded people together for fellowship and prayer.
---
Audience: Especially Applicable to Lower Grammar Grades (Pre-Polly & Poll Parrot)
Goals: Participants take away strategies to create an orderly classroom with many multi-sensory tools for retention of information.
T

his practicum is designed for participants to have a confident start to their new school year. Setting the tone for a peaceful classroom is essential in helping each student reach their full potential. Our God is a god of order! Parental partnership must be sought out, and good communication used, to tender a child's heart. Students must be trained and retrained in procedures to accomplish a delightful setting for learning. Techniques will be presented and practiced to allow for a discipline component that is Christ-centered. We focus on taking ownership of sin, no matter the age of the person; seeking forgiveness and restoring fellowship.
To allow a student to be respected in the way God created them, we must understand the intimate details of His creation. The goal in any classical endeavor is to bring honor and glory to the Creator of each human being. For too many years we have tried to tag a student's inability on their creation without being respectful of the Creator's design. We will examine what it truly takes to have a phonics program that focuses on how the child was created to learn. We have joyfully been given permission to teach our grammar students in an auditory, visual and kinesthetic way in a classical school. Attendees will learn how to check the reading program to see if it is truly touching all of the senses. We will learn how to add elements to make the curriculum more AVK in nature.
Classical Tools must be employed in every subject area, especially reading. Reading is usually taught as a very visual and auditory skill. We will share strategies to help the kinesthetic learner have success in the world of reading. The ultimate goal for reading is to be able to pick up God's Holy Bible and to be able to discern God's Truth by one's self followed by obedience to that Truth. With an understanding of John Milton Gregory's, The Seven Laws of Teaching, a teacher's ability to incorporate as many classical elements as possible will lead to successful retention of information and appropriate learning for all students. Many classical tools will be modeled and practiced throughout our time together.
T

he Institute for Classical Languages (ICL) exists for one purpose: to help teachers and schools teach Classical Languages with greater success. The ICL Latin Practicum is designed for teachers and administrators at every level of skill in Latin. We do this by organizing participants into multiple skill-based tables, so every participant will be with those of similar skill and working on exercises that match their own skill level. No matter their skill level coming in, all participants will learn or practice powerful techniques useful for teaching Latin in their own schools.
This year's practicum will focus specifically on techniques for teaching students to read Latin. Ideally, language education includes exercises in all four pathways: speaking, hearing, reading, and writing; however, reading Latin is the most important and, depending on the selection, possibly the most challenging part of learning Latin.
Each session is focused on a topic or technique useful for reading Latin, then participants work at their table with skill-level peers on skill-appropriate exercises related to the topic or technique. Participants at advanced tables will complete exercises while using Latin, while others will use English. We cover the following topics:
Session 1: Why Learn to Read Latin
Why is learning to read Latin a necessary part of a classical education? Can't we just read the classics in translation? How far do most students make it? What kinds of texts should students be reading by the time they graduate high school? No one is involved in a classical education for more than a few weeks before they must answer these or similar questions. This introductory session focuses on preparing teachers and administrators to have answers ready.
Session 2: Isolating Grammar
Students learning to read Latin regularly ignore the details of the text they are reading and attempt to derive the meaning of the text from the general flow of the story. Such students will often describe themselves as having "gotten the gist of it". While it is essential for students to pay attention to context, students must learn to pay close attention to the details and spelling of words to understand the range of grammatical possibilities before they can properly use their intuition. This session shows teachers how to use isolation exercises to force students to pay attention to grammatical forms and use them to interpret a text.
Session 3: Order of Importance
Even when reading in our own mother tongue, we encounter convoluted sentences at times that require us to stop, go back, and piece out what is being said. This same thing happens when reading a new language—only much more often. This session offers a systematic approach to reading convoluted Latin sentences by using an order of grammatical importance.
Session 4: Known to Unknown
Students often become distracted by something they find intimidating in a sentence—whether it be a word or a grammatical form they do not recognize. This session is dedicated to coaching students to prevent what they do not know from confusing them about what they do know when reading Latin. This allows them to subordinate their intuition to a system and use it in a productive way.
Session 5: Phased Reading StrategiesWhen confronted with challenging readings, it is often helpful to do multiple readings of the text or read multiple versions of the text. This session explores a handful of strategies effective for bringing students to the level of the text.
Instructors:Tim Griffith
New Saint Andrews College
Moscow, IDMarcus Foster
Covenant Classical School
Fort Worth, TXKaren Moore
Grace Academy
Georgetown, TX
Integrate liberal, common, and fine arts into a seamless whole.
A Practicum for All Teachers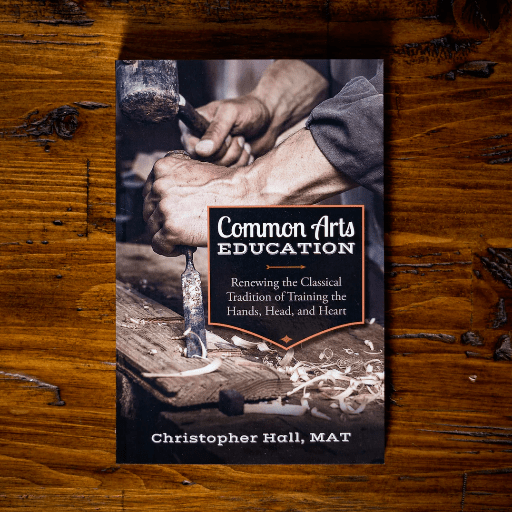 T

he liberal arts — the trivium and quadrivium — are the core educational frameworks in which we apprentice students, with the goal of cultivating virtue and practicing skills vital to our life in the world. And yet, the liberal arts alone are insufficient, for we must eat, heal, defend ourselves, trade, build, find our way around, and more. It is these common arts that:
Form the "tincture of natural knowledge" that Milton mentions in "Of Education"
Make manifest the liberal arts, freed from abstraction and set in real application
Will allow the student to become not only fully functional in his or her knowledge but fully charitable in the world
Provide practical, artisanal elements of a holistic, classical, and Christian education
As God has ordered Creation, we can discover, apply, and explore the liberal arts within those orders, wondering and worshiping even as we work and pursue wisdom.
In this practicum, targeted to teachers of all divisions, we will explore pedagogical frameworks that integrate liberal, common, and fine arts into a seamless whole. We will trace the historical arc of the common arts in the Western tradition, outline strategies and tactics for instruction, and participate in common arts lessons as learners before trying our hands at writing experiences for students. We will explore how the common arts provide a practically limitless supply of experiments in natural science, living history experiences, literature encounters, and opportunities to practice the liberal arts in a physical context.
---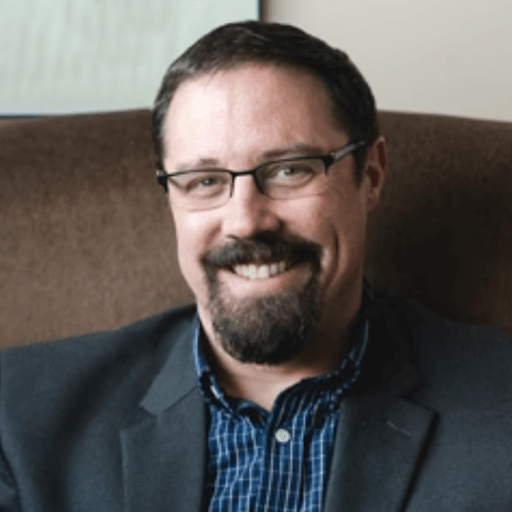 Meet the Speaker: Chris Hall has a BA in Philosophy from Gettysburg College and an MAT in Elementary Education from Towson University. He has been a classroom educator and administrator for 28 years, serving in public, independent, and Classical schools. He has presented on the common arts, along with science and math pedagogy, at both ACCS and SCL National Conferences, and is a Board Member and national-level Fellow in the Alcuin Fellowship. Along with his professional pedigree, he is a lifelong practitioner of several of the common arts profiled in his book Common Arts Education: Renewing the Classical Tradition of Training the Hands, Head and Heart. He is also the co-author, along with Ravi Jain and Robbie Andreasen, of A New Natural Philosophy: Recovering A Natural Science and Christian Pedagogy, and the author of an upcoming book from Classical Academic Press on the interplay between the common arts and the quadrivium. He is the Founder of Always Learning Education, an organization dedicated to teaching, learning, and propagating the common arts. He lives on a small, homesteaded farm in central Virginia with his wife and three homeschooled sons.
From Past Attendees …
So much wisdom and hard work done by others is presented to us in a nutshell.
It is nice to know we are not the only ones experiencing a certain issue. I appreciate receiving wise counsel from others!
I love to hear the wisdom of those who have gone before us in the movement.
I loved that this offered practical advice for grammar school teachers. It's a great conference for someone just starting in classical education and someone who is looking to improve upon their teaching.
The vision casting brings unity to each school and to the ACCS body. It is a balanced mix of vision and practical.