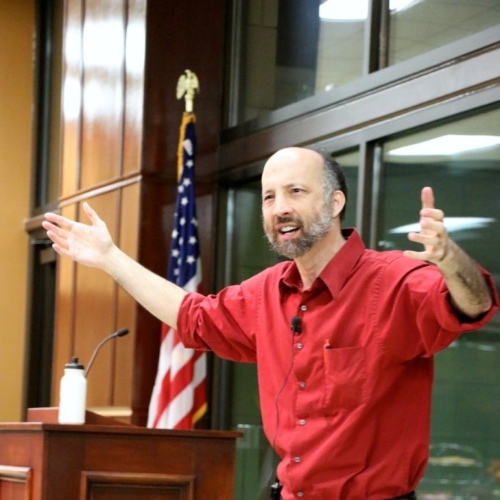 A returning favorite, Dr. Markos continues to inspire and entertain. He is a professor of English and scholar in residence at Houston Baptist University, where he holds the Robert H. Ray Chair in Humanities and teaches courses on British Romantic and Victorian Poetry and Prose, the Classics, C. S. Lewis and J. R. R. Tolkien, and Art and Film. Dr. Markos is the author of eighteen books, including On the Shoulders of Hobbits: The Road to Virtue with Tolkien and Lewis and From Achilles to Christ: Why Christians Should Read the Pagan Classics. A prolific lecturer and writer, he has also written stage adaptations of great works of literature which have been performed off-Broadway and is committed to the concept of the Professor as Public Educator, believing that knowledge must not be walled up in the Academy but must be disseminated to all who have ears to hear. He earned a B.A. in English and history and an M.A. and Ph.D. in English.
Rehabilitating Beauty: How C. S. Lewis Fought the Cult of the Ugly in His Fiction
In my first lecture, I will survey the causes and nature of our modern "Cult of the Ugly," and then counter that cult through an analysis of Lewis's science fiction trilogy. In my second lecture, I will continue this analysis by looking at The Chronicles of Narnia and Till We Have Faces. Though these two talks are best heard in sequence, they can each stand alone.
When it comes to learning and to teaching, my motto has always been that of Socrates: The unexamined life is not worth living.
–Louis Markos
Plenary
Louis Markos is a plenary speaker at this year's conference.