FOUNDATION TRACK
JUNE 22-24, 2023
ACCS Foundation of Classical Christian Excellence (FCCE)
Essential Training for Classical Christian Teachers

Look for this symbol to find Foundation classes in the Conference Schedule.
---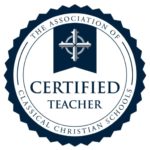 Overview
The FCCE Training Series is:
a foundational training course in classical Christian education
for grammar and secondary teachers
held in conjunction with the Repairing the Ruins conference
Do you have new teachers who need a crash-course on practical classical teaching? Or, are you a current teacher who knows the basic principles of "classical," but aren't sure how it all comes together in the classroom? This course is designed to provide a foundational practice in classical K-12 education that will change the way you teach.
We have assembled some of our movement's most experienced educators and asked them to build a curriculum for new teachers. Each course will offer takeaways you can use in your classroom which will help teachers understand how to implement classical pedagogy. The "Foundation of Classical Christian Excellence" series is offered each year with slight variations, but with a common syllabus. Grammar and secondary teachers will be divided at times.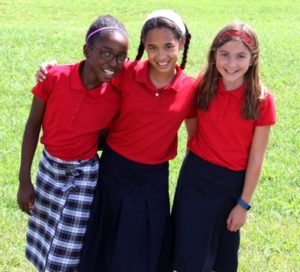 ACCS Professional Certification
Completing this training series is one of the steps required for ACCS Professional Certification.
Your head of school or designated administrator can complete your certification form.
For ACCS Accredited schools, once your teacher has successfully completed the FCCE Training Series, you can go to the Member Resource Center (MRC) to add them to the list of certified teachers.
The ACCS will record this information in our database and mail back a certificate for the administrator to sign and present to the teacher.