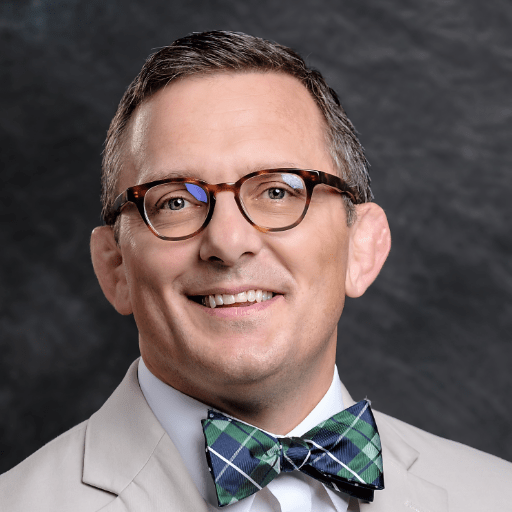 Dr. Timothy Dernlan earned an Ed.D. in Organizational Leadership from Ashland University and was named the Outstanding Graduate in 2013. He also holds a M.Ed. in Educational Leadership from Lehigh and a B.A. in Communication and Education from Purdue. He currently serves as Vice President for the Association of Classical Christian Schools. He has served as Head of School at institutions ranging from 200 to 1300 students and has served on a variety of non-profit boards and committees. He consults with schools and specializes in board governance, strategic planning, organizational structure, and financial stability. He has authored several books including A Guide to Understanding Classical Christian Education and Classical Christian Virtues.
Much of Dr. Dernlan's early life was shaped by the sport of wrestling. He won several state and national titles, earned NCAA All-American honors at Purdue University, represented the United States in the Pan American Championships, and competed at the final Olympic Trials in 2000 and 2004. He went on to coach dozens of NCAA All-Americans at Purdue, Ohio State, Penn State, Lehigh, and Ashland University and was named 2008 NCAA Region II Coach-of-the-Year before turning his focus to classical Christian education.
Dr. Dernlan and his wife, Kara, were married in 2000 and they have two sons and two daughters (Boaz, Ezekiel, Rebecca, and Anna). They enjoy hiking, reading, camping, exercising, theology, and playing board games together as a family.