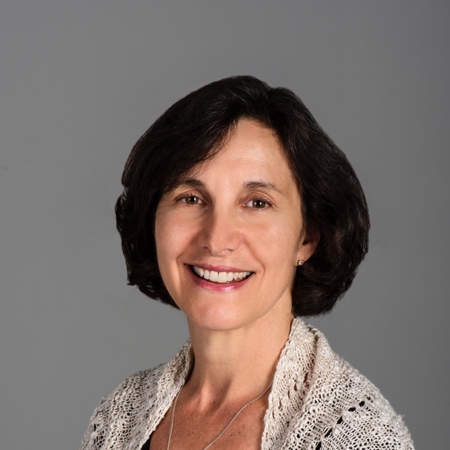 Rosaria Butterfield was once a tenured professor of English who identified as a lesbian and worked to advance the cause of LGBT equality. After her conversion to Christ in 1999, she came to see the sinfulness of having any identity apart from Him.
Rosaria is married to Kent Butterfield, pastor of the First Reformed Presbyterian Church of Durham, and is a home-school mother, pastor's wife, author, and speaker. She is helping Christians to better understand their LGBT neighbors and loved ones so that we can lovingly look past labels of sexual identity and share the gospel effectively.
In 2012, she published her conversion memoir, The Secret Thoughts of an Unlikely Convert: An English Professor's Journey to Christian Faith. Her second book is Openness Unhindered: Further Thoughts of an Unlikely Convert on Sexual Identity and Union with Christ (2015). Her third book, The Gospel Comes with a House Key (2018) addresses the lost art of Christian hospitality. Rosaria writes about sexuality, identity, Christian hospitality and community, and seeks to encourage all in faithful Christian living and service.
By God through the merit and power of Jesus Christ, here I stand.
~Rosaria Butterfield
Plenary (Keynote)
~Joining Via Livestream~
Rosaria Butterfield is a keynote speaker and workshop presenter at this year's conference.
Plenary: The Making of a Monster: Frankenstein, Transgenderism, and Government Education
THURSDAY, JUNE 17, 9:30–10:30 (CDT)
Workshop: How to Make "Hard to Read" Literary Texts Accessible for Struggling Readers
THURSDAY, JUNE 17, 10:50–11:50 (CDT)
Special needs can be dehumanizing for children and parents, and the government educational programs offered to them often focus on reductionist or trendy ways to "catch up" to their peers (whatever that means). Government educational goals for children with special needs could not be lower. Often overlooked is classical Christian education, dismissed as elitist. But classical education is profoundly humanizing, and children with special needs are most worthy and in need of humanizing, systematic, logical, and beautiful programs of study. Classical education's integrative practices work especially well for children with cognitive difficulties. This workshop will address the teaching of writing, reading, and literary studies to children with dyslexia, with a special focus on the homeschool classroom, borrowing heavily from the great privilege it has been to homeschool my daughter with dyslexia in a classical Christian program.
Workshop: Teaching Frankenstein/Romanticism for Secondary Literature Teachers
FRIDAY, JUNE 18, 9:30–10:30 AM (CDT)
In the classical Christian homeschool co-op where my children attend (and where I teach rhetoric literature), we talk about the difference between a Romans 1 humanism and a Psalm 8 humanism, the former stealing glory from God and the latter giving glory to God. The historical epoch of Romanticism, a late eighteenth-century movement, falls squarely as a Psalm 8 reflection. Romanticism elevated personal feelings and impressions to an epistemology. It became a precursor to the late-modern and post-modern idea that a person invents himself out of feelings, desires, hopes, and dreams unhinged from a Holy God. Mary Shelley's Frankenstein is a difficult but important text to introduce to students at the secondary level. This workshop will discuss how to teach this text taking into account both its literary "story-within-a-story" form as well as its reflection of English Romanticism.