Louisville, Kentucky 2020
June 16 – 19
Schedule 2020
Leader's Day (8am-5pm)

Practicums (1pm-9pm)
Wednesday-Friday
June 17-19 (all day)
Speakers & Workshops

Vendors

Gatherings & Events
We'll be in Louisville, Kentucky for the first time. And, we have a new daily schedule. The conference will span 3 full days — Wednesday, Thursday, and Friday. No Saturday events. With the extra half-day, we plan to increase networking and recreational opportunities. Leaders Day and practicums will be on Tuesday.
We have more refreshes and a few big changes. We hope you join us in Louisville.
---
Schedule
Schedule Detail (PDF) | Speaker Bios (PDF)

All |

Grammar |

Logic/Rhetoric |

Administration |

Foundations
---
---
Wednesday Morning, June 17
9:00–9:30
Welcome & Opening
9:30–10:30
Plenary-Douglas Wilson-Reading the Story You are Actually In

Biblical Worldview in the Grammar School

Shepherding Hearts or Behavior Modification

The Nature and Vision of Classical Christian Education

Joyful Music Literacy: A Practical Model for Training Worshippers

Learning Language Through Stories

On the Integration of the Liberal, Fine, and Common Arts

How to Start and Operate a CC, Shared-Instruction Model School

The History of Grades and Practice of Grading

Clark & Jain-Track Plenary-Introduction to the Liberal Arts Tradition
Wednesday Afternoon, June 17
12:00-1:15
Lunch and Vendor Time
12:00-1:15
Lunch Meeting for Heads of ACCS-Accredited Schools 

1:15–1:30
Announcements and Introduction
2:50–8:00
Fundraising Practicum: The Focus Group


God Is in the Details: Making Every Moment Count in the Classroom

Implementing Narration in the Classical Classroom

Beauty Matters: Creating a High Aesthetic in School Culture

Socratic Learning: How to Lead Discussions

Silver Lies or Lining Silver? How Myths and Fairy Tales Enchant the Soul

Inspiring Student Engagement in Upper-School Mathematics through . . .

From Earth To Sky: Online Classical Christian Education

Martin Cothran, Andrew Kern, Chris Perrin, & Carol Reynolds-Track Plenary-Classical Education Unhinged, Part I

Meet Peers for Kindergarten & First Grade Teachers

Meet Peers for Second & Third Grade Teachers

Meet Peers for Fourth & Fifth Grade Teachers

Meet Peers for Sixth Grade Teachers

Engaging Students in a Meaningful Mathematics Harkness

Christ-Like Characters

How to Use ERB Standardized Tests in Your School

Martin Cothran, Andrew Kern, Chris Perrin, & Carol Reynolds-Track Plenary-Classical Education Unhinged, Part II
Wednesday Evening, June 17
6:05-8:30
National Honor Choir Rehearsal (closed to public)
7:00-8:30
Receptions-Various Hosts

---
Thursday Morning, June 18
8:00–8:30
Morning Devotions
9:00–9:10
Announcements and Introduction
9:10–9:30
First Prize, 2020 Chrysostom Oratory Contest
9:30–10:30
Plenary-Rosaria Butterfield-The Making of a Monster: Frankenstein, Transgenderism, and Government Education

Practical Trivium Teaching in the Grammar School

Let the Word of Christ Dwell in You Richly: Using Songs for Scripture Memorization

Teaching Grammar in Context: The Beauty of the Five-Minute Lesson

Living Latin in the Elementary and Secondary Classroom

Four-Fold Beholding: The Quadrivium

Effective Classroom Discussion

Emergency Preparedness: Lessons from A storm

Education as the Cultivation of Love

Douglas Wilson-Track Plenary-The Siren Song of Mission Drift
Thursday Afternoon, June 18
12:00-1:30
Lunch and Vendor Time
12:15-1:00
ACCS Membership Meeting 

1:30–2:30
National Honor Choir Concert


Making It Stick (Grammar Methods and Tools)

How to Make "Hard to Read" Literary Texts Accessible for Struggling Readers

Hands-on Formative Assessment

Street-Fighting Logic

Socratic Discussion: Philosophy and Practice in the Classical Christian School

From Natural Philosophy to Science, a Descent into the Ditch

The Adventure of Grant Writing

Building Missionaries at Your School

Louis Markos-Track Plenary-Rehabilitating Beauty: How C. S. Lewis Fought the Cult of the Ugly in His Fiction

Hidden Curriculum: Cultivating Ordered Loves through Ordered Classrooms

The First Two Weeks of Grammar

A Vision for the Everyday Classroom

Milton, Muhammed Ali, and the Method of Upholding God's Justice

Choir in the Classrooms: How to Integrate Music Throughout School Culture

Building Strong Collaboration with Parents, Month-by-Month

Towards an Apologetic for Classical Christian Athletics

Teaching in the Form of Christ: How to Teach Anything to Anybody

Joel Beeke-Track Plenary-How to Do Family Worship
Thursday Evening, June 18
7:00-8:30
Receptions-Various Hosts

---
8:00–8:30
Morning Devotions
9:00–9:30
Announcements and School Accreditation Presentations 

9:30–10:30
Plenary-Daniel Coupland-Cultivating Wonder through Stories

Filling an Unforgiving Class Period w/ 50 Minutes Worth of Distance Run

Primary Sources in the Grammar School History Class

The Shema and the Paideia of God

Difficult and Delightful Dialectic Students

Silent But Ceaseless Questions: Harnessing the Power of Questions to Awaken Wonder

Shared Instruction and Five-Day Model Under One Roof (?!)

Integrating the Sciences into a Classical Curriculum

A Primer on Pedagogy: Basic Questions About Every Lesson

Louis Markos-Track Plenary-How C. S. Lewis Fought the Cult of the Ugly in his Fiction
Friday Afternoon, June 19
12:00–1:30
Lunch and Vendor Time

Creating a Classical Aesthetic

A New Approach to Teaching Bible in Primary Grades

Truth and Beauty: The Heart of Mathematics

Teaching Frankenstein/Romanticism for Secondary Literature Teachers

The Seven Laws of Teaching

The Art of Classical Rhetoric and Its Use in the Three Stages of the Trivium

What Does Aristotle Have to Do With Your Staff Meeting? Educational Leadership in the Classical Christian Tradition

The Curriculum Tie That Binds: The Value of Laying the Foundation in Grammar School

Joel Beeke-Track Plenary-How Men Should Lead Their Families
2:55–3:50
Plenary-George Grant-When Foundations Are Undermined
3:50–4:00
Closing Ceremony
5:00
Suggested: Team Building Dinners, Activities, Sightseeing, or Attendee-created Gatherings

Our President, Mr. Goodwin, was in Louisville for several days:
I'm impressed after spending a few days in this city. Our convention hotel may have the best facilities of anywhere we've been for what we do. And, the surrounding area has food and beverage (of all types) that will please our crowd. In fact, I expect this to be one of the best locations for networking, fellowship, and getting to know your fellow classical educators. If you love horses, baseball, bourbon, or classical Christian education, you'll find a host of things to do!

~ David Goodwin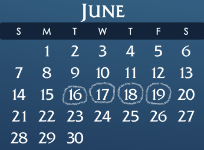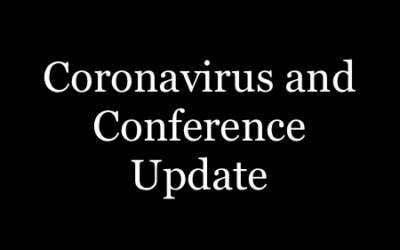 From today's vantage point, it might seem unlikely that we would be able to host a conference this year. However, if the situation improves in the next eight weeks, and the...
read more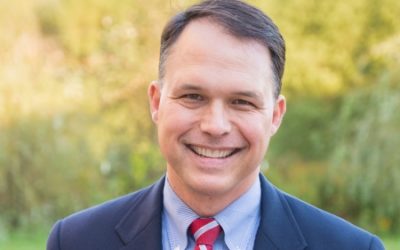 Howe Whitman Jr. is head of the Wilberforce School. He and his wife, Brenda, have four children, all of whom attend or have graduated from the Wilberforce School. They are...
read more
Quotes from 2019 Conference Attendees
There were several options–I had a hard time choosing between in workshops. Great problem to have!!!
Loved the inclusion of STEM workshops, P.E. workshops, preschool workshops and workshops on helping students with disabilities! These are the areas where we needed guidance and we are excited to listen to them with our faculty. It is so encouraging to be inspired by the speakers! … This year my daughter who is a senior at Vanderbilt joined me at the conference. She loved it and learned so much that she will carry forward as she has her own classroom!
I truly think the variety of offerings met diverse needs.
I always enjoy getting to put my hands on the actual curriculum materials I am considering.
No suggestions…it was wonderful. Please keep the coffee coming. Thanks!