No, the Kentucky Derby isn't happening anytime near the ACCS annual conference. But there are plenty of other things to do, for those of you inclined to explore.
The best guide we've found is a list of nearby attractions, presented by this year's conference venue The Galt House Hotel.
Louisville Stats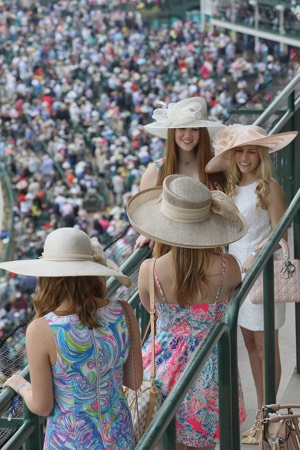 It's worth noting how the main event in Louisville — the Kentucky Derby — has shaped the city. This year's "Run for the Roses" is on Saturday, May 2. It is taste of the old south, and in the premium seats you're expected to dress the part. Seats cost between $70-$500, 155,000-160,000 spectators will attend, the winning team will receive $1.86 million, and $165.5 million will be wagered.
Our venue for the 2020 Repairing the Ruins conference,
The Galt House
, is the official hotel of the Kentucky Derby, so don't be surprised if you find an unusually large selection of equine themed t-shirts and handbags in the gift shop.