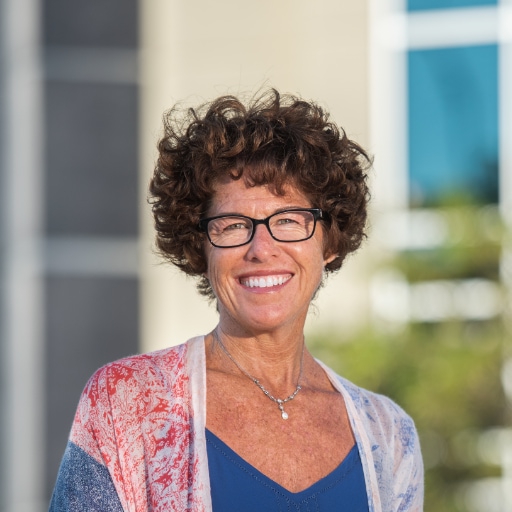 Liz Caddow founded Trinity Classical Academy in 2001 in Santa Clarita, CA with her husband, Wally Caddow. Today Trinity is in its 21st year with 550 students in grades TK – 12th and has graduated 10 classes totaling 298 students who have attended some of the finest universities and colleges in the United States.
Liz began working at Proctor & Gamble in the San Francisco area. Despite a successful stint at P&G and a special events planning corporation, the longing to be an educator persisted. Liz began the transition to teaching and while working full-time at the University of Southern California, she completed her Master's Degree in Education.
Liz went on to teach public junior high for 8 years. Her experiences there began to strengthen a resolve that starting a new school was what God had planned for her. But what kind of school was worthwhile to start? Hearing the founder of the Logos School, Douglas Wilson, on James Dobson's "Focus on the Family" radio program one morning gave her the answer. After months of research, reading, and consideration, Liz and Wally presented a survey to their local church congregation to gauge interest in beginning a classical, Christian school. A dozen families expressed interest and the dream of Trinity Classical Academy began a journey to reality.
On Sept. 5, 2001 Trinity opened and has been blessed with tremendous growth ever since. Trinity is now the 7th largest classical, Christian school in the ACCS membership.
Trinity has also pioneered the inclusion of special education into the classical school setting by opening the Imago Dei School (Latin for the Image of God) to serve students with developmental disabilities. The only classical school in the country to do so, and one of the few Christian schools to address this underserved population.
Liz and Wally make their home in Santa Clarita, CA. Their son, Ian, attends the United States Naval Academy. Their daughter, Hannah, will be attending Life-Pacific University where she will play volleyball. Their youngest daughter, Lily, is a freshman at Trinity Classical Academy.