Ken Spirduso: Disney Artist and Classical Teacher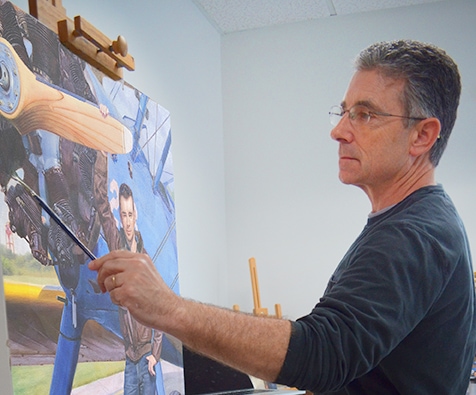 Art Practicum
Tuesday, June 16, 1:00-9:00PM
Note: Pre-conference options will display once you have selected your main conference registration.
---
K
en Spirduso has numerous credits for feature animated films and video games. He has created concept art and murals for theme parks around the world, and has painted book covers, illustrations, and fine art.
As a painter, Ken has focused on commissioned portraits, historical painting, and equestrian art. As a layout animation artist, Ken designed environments, camera movement, and lighting for films such as Thumbelina, The Lion King, Pocahontas, Hunchback of Notre Dame, Mulan, Tarzan, Lilo and Stitch, John Henry, Trail Mixup, and Brother Bear. Ken has painted backgrounds for films such as Brother Bear, My Peoples, Curious George, Henry and Me, and Princess and the Frog.
​DS Video game credits include Call of Duty World at War, Star Wars Battlefront Elite Squadron, Tron, Marvel Ultimate Alliance 2, and Toy Story 3.
​Ken has built and taught online courses for the Academy of Art University, Veritas Press Scholars Academy and Schola Artium Classical Art Academy. In addition, he has taught in the classroom with the Orlando Museum of Art, The Lynchburg Academy and the Huntsville Museum of Art. He is currently teaching Visual Development, and Painting at Ringling College of Art and Design in Sarasota, Florida. Ken and his wife, Caroline, have two children, Ian and Katherine.
I now understand that worldview influences artwork. One of my favorite books is "State of the Arts" by Gene Edward Veith in which he explains the philosophical movements that guided the visual arts. As a student, I merely studied schools of art as a means to understanding technique. I never asked the important and interesting questions, "Why did Monet paint differently than Rembrandt?" "Why does the Renaissance wing of a museum look different than the Baroque wing?" Understanding that the look of art is driven not only by technical innovations but by the worldviews behind it is fundamental to an art education.
–Ken Spirduso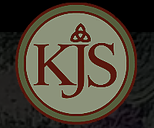 Art Practicum: Seeing the Light
Drawing is difficult. Painting involves messy media and brushes. Museums are filled
with paintings that many students deem boring. As educators and parents, however,
we know art has to be an important component of a Classical Christian Education.
Christians have historically been in the vanguard of the visual arts, and we would like
our children to somehow follow in that legacy. But how do we make that a reality?
In this practicum, Ken Spirduso will walk attendees through the classical steps of
drawing, explain the visual components that are foundational to all visual art, and
demonstrate approaches to painting.
Ken will address questions such as:
Why is drawing difficult?
How do we look at a subject in order to draw it?
What exercises can we pass on to our students so they can draw accurately?
How did the masters approach drawing and painting?
How can we make museum visits more rewarding and understandable?
How can we get our youngest students to delight in art?
Why do different schools of painting look so different?
Can anyone learn to draw?
Your opportunities in this practicum include practicing basic drawing exercises (that
anyone can master), analyzing a composition of a master painter, playing with a
painting medium, and watching a painting demonstration.
Art instructors, art lovers, general educators, parents, and stick-figure masters with no
art training are welcome.
Bring a pencil, and be ready to observe the world as an artist!