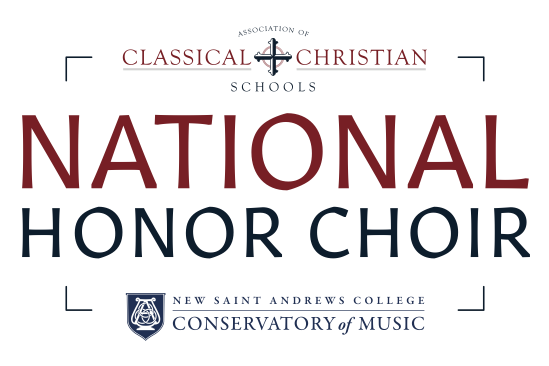 Friends and music teachers,
The National Honor Choir, now looking forward to its third year, will be held during the 2020 Repairing the Ruins Conference, June 15-19, in Louisville, KY. During the week students will work with world-class music faculty, study God's Word together, make new friends, sing, dance, and play. High school students from ACCS schools and classically educated homeschoolers are encouraged to audition. Participants will receive a $1000 per year scholarship to our college for attending National Honor Choir.
Further details about costs and auditions can be found here, and you can watch the 2019 Honor Choir performance here.
Additionally, New St. Andrews College offers the Kodály Certification summer courses and our Music Certificate program.
For more information contact Mark at mreagan@nsa.edu or the college if you have questions of any kind about these programs, our other music offerings, or about the college itself.